Famous Mountain Gorilla Group-Susa Splits!
Blog | 1/04/21
South West of the Virunga Massif stands mountain Karisimbi, the highest (4,507M of alt) of the Virunga volcanoes and home to Susa gorilla group.
Formed in 1974, Susa group is recorded to be the second largest ever observed mountain gorilla group with 41 members following Pablo-A group that had 65 members in the past.
Unfortunately, Pablo faced a rapid decline in 2006 from 65 to 30 members. The decline according to Dian Fossey Gorilla Fund was caused by group splitting and male dispersal for a solitary life. Susa on the other hand grew in number from 7 to 42 individuals in 2014, making it the largest group at the time.
Besides being the largest group, Susa is famous for having the first set of surviving twins in the history of mountain gorillas in 2004. The twins were named Impano which translates to gift and Byishimo translating to Happiness. Under the leadership of the dominant Silverback Kurira, Susa maintained its unity and strength until the first split! Elisabeth Nyirakaragire, Mountain Gorilla Veterinary Doctor at Volcanoes National Park narrates the split!
Susa group had grown large with numerous subordinate males. The presence of many subordinate males could have triggered the first split in 2009. Normally in multi male groups, the dominant silverback limits subordinate males' access to females ignoring their contribution in protecting the the group members, therefore the unhappy subordinates often end up leaving the group with or without a fraction of members. Nyagakangaga, one of the subordinate silverbacks took 13 individuals and split from the Susa group forming Karisimbi group. Despite the divide, Susa continued to thrive and procreate, another set of twins was born to the group in 2011.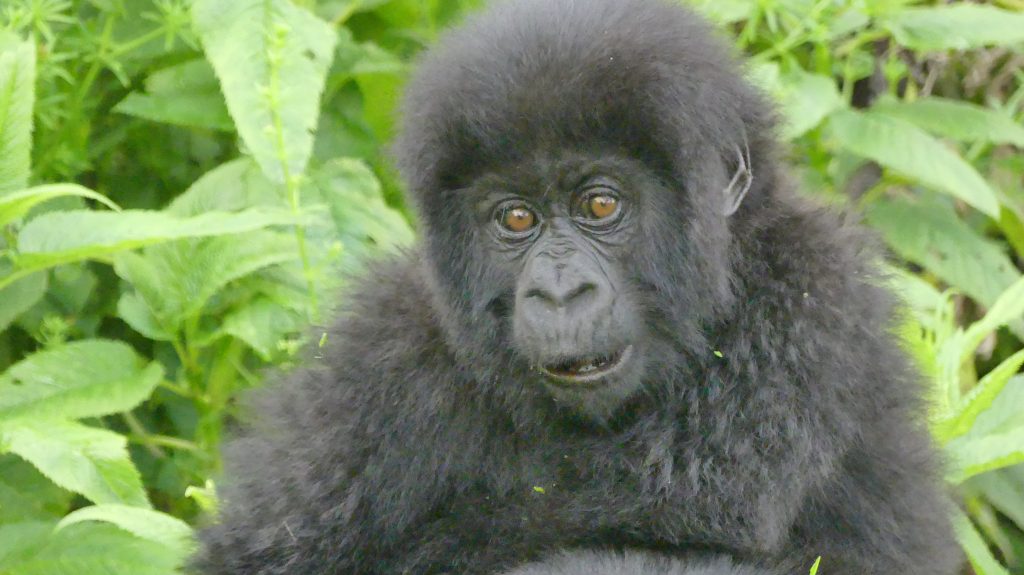 Another major split was experienced in 2014! The once dynamic dominant silverback Kurira was ageing and being challenged by other gorilla groups, this got the subordinate males more involved in interactions with other groups while Kurira took the commanding position to avoid encounters. Igisha, who was the second in command to Kurira at the time decided to leave the group with 23 individuals and formed Igisha group, leaving Susa with only 18 members. Surprisingly Igisha left the group with other subordinate males. In usual splits a silverback leaves the group with mostly adult females and young gorillas while other subordinate males stay loyal to the dominant silverback in the original group. Owing to the splits, today there are four groups from the original Susa group including ; Igisha with 32 individuals, Isimbi 17 individuals, Susa 19 and Karisimbi with 11 individuals.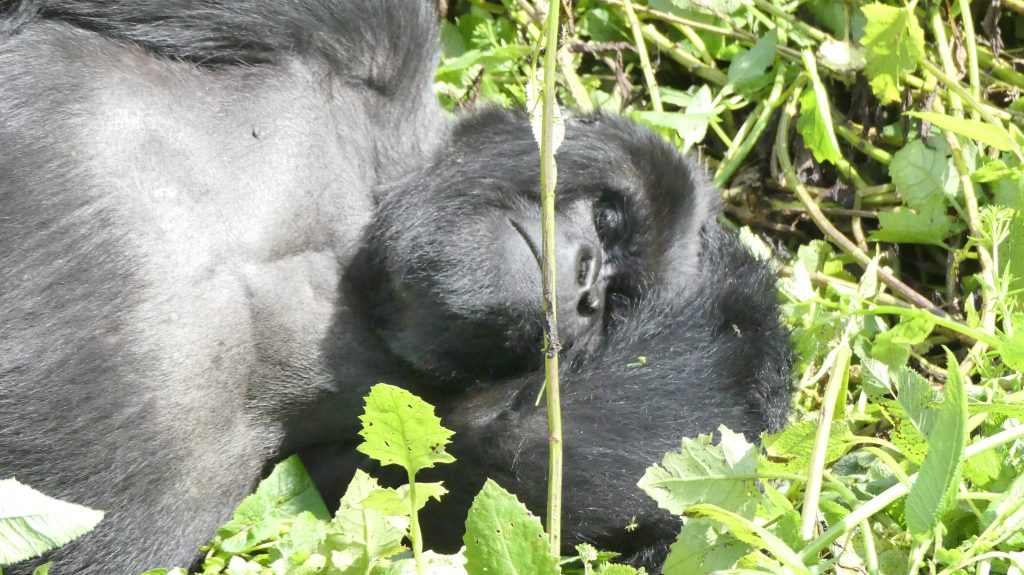 Since 2016 however, Karisimbi group has not been seen, trackers suspect that it crossed into DRC where it established its new home range. Thirty nine year old Kurira on the other hand, has not been seen since May 2020. According to the trackers prior to his disappearance, Kurira seemed weaker and had started moving alone,at a distance from the main group which was then led by his sons-Kuramba and Impuzamahanga.Although Kuramba and Impuzamahanga were doing all to keep the family safe and together one day, the trackers found out that the group had disintegrated to form four sub-groups led by Manzi, Kuramba, Kurira and Impuzamahanga. However, they later re-united under the leadership of Impuzamahanga. Manzi and Kuramba were later spotted as solitary individuals.
Why do Mountain Gorilla groups Split?
According to Eustrate Uzabaho, Field Officer at International Gorilla Conservation Programme, although Mountain Gorillas are social primates living in groups led by dominant silverbacks, splits are inevitable and are ignited by several reasons including group composition, especially immense increase in family size and multi male dominance. Mountain gorilla families comprise of some multi-male dominated groups and single male groups with one dominant silverback as the head and solitary units where silverbacks will leave the group and stay alone in hope of attracting females to join them and form groups of their own.
"Among multi-male groups, splitting may occur if there are leadership challenges or in case the dominant silverback dies before the hierarchy of the successor was set," says Uzabaho.
Leadership challenges usually occur when the group increases in size and the dominant silverback cannot adequately control and protect the group, then the subordinate males take advantage of the increased bonds with some group members and break away with them. On the other hand, when the dominant silverback ages or dies, the second in command normally takes charge or else subordinates are challenged with choosing a leader. In case of disagreement there is a possibility of splitting into two or more groups. In case of death for a single male group, members will disperse to other groups or a lone Silverback will take over group leadership.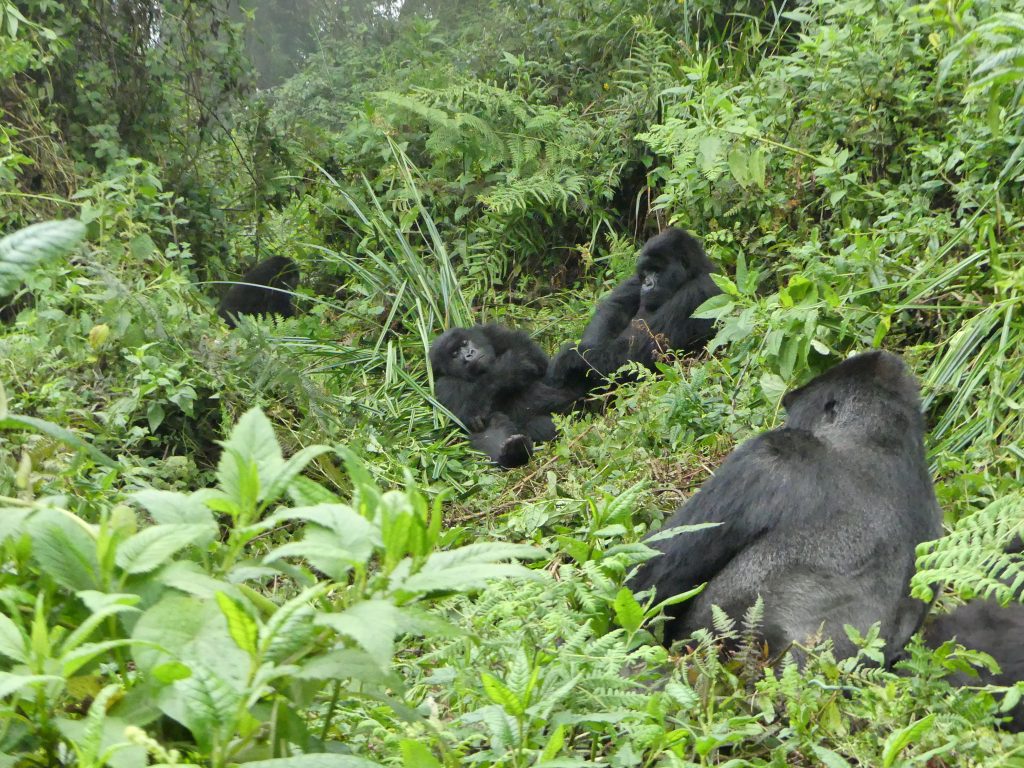 Impact of Splits on Gorilla groups
Splitting is a part of social dynamics beneficial for the species' genetic diversity and adaptability and it results into home range expansion and use of previously unused space, however challenges cannot be ruled out.
"Splits cause overlapping of the home range hence increasing the chances of group interactions that could result into injuries and or death for the mountain gorillas in case of violent interactions," says Nyirakaragire.
According to Nyirakaragire, splits as well affect the respective park management for with increased group numbers, there is need for more employees to monitor and keep track of them.
Irrespective of the splits and their challenges, it is a good thing when mountain gorillas belong to a group, for groups give security, grooming and protection to the primates.