Rafiki Reincarnated
Blog | 7/09/21
In June 2020, the world mourned the death of Bwindi's Dominant Silverback Rafiki. According to Uganda Wildlife Authority Rafiki succumbed to an injury sustained by a sharp object used by a poacher in self-defense against Rafiki who charged at him and others while hunting for wild meat in the park. The member of the community implicated, and his accomplices were all arrested and the implicated was convicted of three counts including killing a protected species, illegal entry into a Protected Area and being in possession of devices capable of injuring wildlife.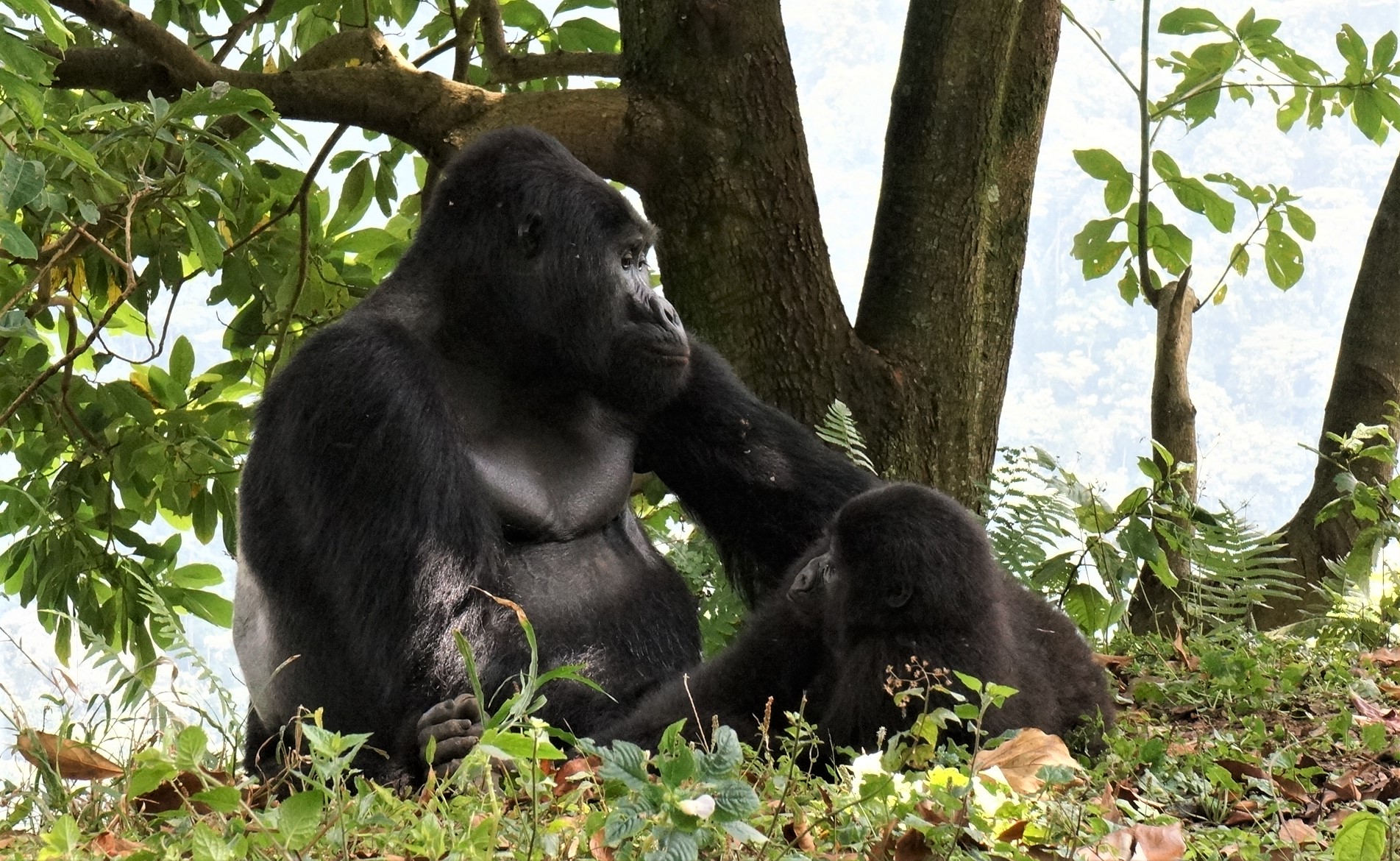 While the world grieved over the loss of the 25 year old friendly Silverback – Rafiki, little did we know that Mother Nature had a plan. Rafiki left behind a pregnant Adult Female Nderemara who put to bed a healthy infant male on 1st March 2021. The little baby was named Rafiki Junior in memory of his father and as a way of carrying on the great Silverback's legacy.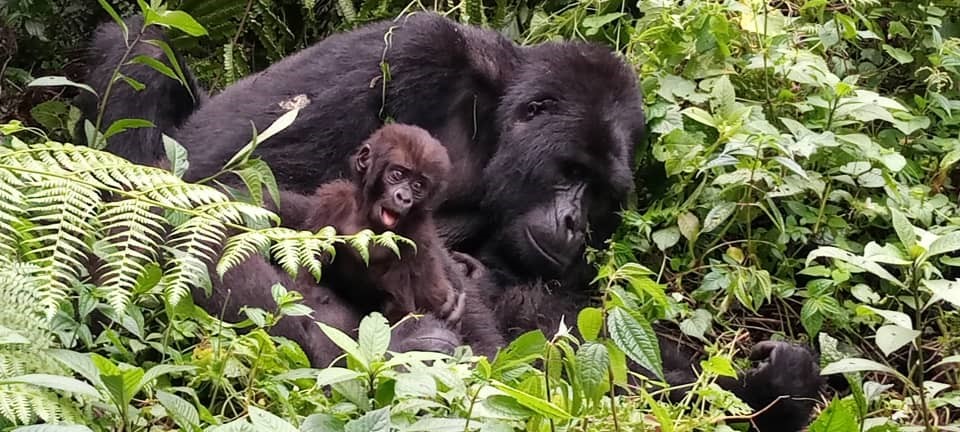 Commenting on this exciting development, the Senior Warden In-Charge Southern Sector Bwindi Impenetrable National Park, Mr. John Justice says "the birth of Rafiki Junior was a relief and a good reward to BINP considering that he was born shortly after his father's death". "Rafiki contributed so much to conservation and to the community in Nkuringo, it was only fair that his offspring is born to carry on this great legacy" John Justice adds.
Rafiki Junior is in good health and is being closely monitored by the trackers to ensure that he is safe and growing well.
According to Ms. Lavynah Mbambu, Community Conservation Warden BINP there was fear that the group would split and or just dissolve away since their leader had passed on but to their surprise the group remained intact with just a few individuals leaving the group for Christmas gorilla group. Thanks to the intensified park patrols and vigilant daily monitoring of the group by the trackers that ensured the group's safety and cohesion. Most often gorilla groups split after the death of a dominant silverback with several individuals seeking refuge and belonging in nearby groups while some are actually lured away especially females by other silverbacks into their groups.
Apparently, Rafiki was the only Silverback in the group and when he died the Blackback Rwamutwe confidently assumed the group's leadership. Assisted by the other Blackbacks, Rwamutwe has bravely taken care of the group and ensured its safety and wellbeing.
The transfer of some individuals from Rafiki group to Christmas group was a blessing in disguise according to Mr. John Justice. Christmas gorilla group was going through a rough time with just 2-3 individuals left and was no longer viable for tourism but after the new members joined it, the numbers increased to 7; the group stabilized and was once again open for tourism.
"The death of Rafiki redeemed Christmas gorilla group. His goodness still lives on after all" John Justice notes.
Rafiki gorilla group was the first habituated group for tourism in Nkuringo, southern sector of Bwindi Impenetrable National Park. It is currently headed by Rwamutwe and is composed of 12 Individuals including 4 Blackbacks, 4 Adult Females, and 4 Infants.