Ranger Voices on Mountain Gorilla Conservation!
Blog | 30/07/21
As the world marks World Ranger Day on 31st July to celebrate the men and women who risk their lives to protect wildlife and to commemorate the rangers who have been injured or lost their lives on the frontline of conservation, IGCP joins the rest of the world to celebrate these heroes and particularly recognizes the mountain gorilla rangers who work so hard to protect the Endangered mountain gorillas! Their work ranges from daily monitoring of mountain gorillas, conducting anti-poaching patrols reporting illegal activities that could damage the habitat and sensitizing park edge communities about the importance of conservation.
What better way to celebrate these heroes than hearing from them;
Faustin Habimana ; Tracker Volcanoes National Park
I am Faustin Habimana, 30 years old and a tracker in Volcanoes National Park. I am also the team leader for Muhoza group trackers. For the past six years, I am driven by the need to see my group healthy and strong. To achieve this, I ensure that all the visitors to the group maintain a safe viewing distance away from the gorillas as key measure to minimize the risk of disease transmission to the mountain gorillas. When I see "Paradizo" (Paradise) my favorite ever playful infant, all my heart tells me is how much of my protection he needs. Paradizo is a curious 3.5 year old who loves making an impression on visitors and as his guardian, I ensure the visitors don't get close beyond the required 10 meters. As we battle with the COVID-19 pandemic, I call on rangers all over the world to be strict guardians to wildlife and to never compromise the safety of these magnificent creatures that depend on us for survival. If we do a good job, mother nature will be conserved, and nothing beats that!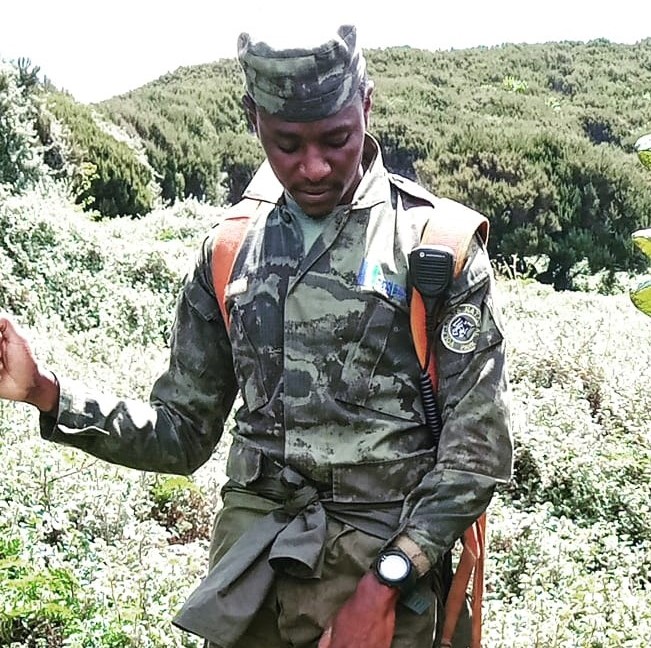 Jane Ahasimire ; Tracker Bwindi Impenetrable National Park
I am Jane Ahasimire, 26 years old and a tracker in Bwindi Impenetrable National Park. My love for sustainable tourism and conservation pushes me daily to keenly monitor gorillas and learn more about mountain gorillas health and behavior. And the daily learning and discoveries make my job even more interesting. From my favorite individual- Maraya, the dominant Silverback of the Mubare gorilla group, I have learnt that just like humans, gorillas as well deeply love and care for their infants. Mubare group has 4 babies who are often in the company of their father – the dominant Silverback Maraya. Maraya is always minding the infants and ensuring that nothing harmful comes their way. Regardless of the challenges we face as rangers, I take pride in ensuring the continued safety and survival for these great apes with which we are closely related.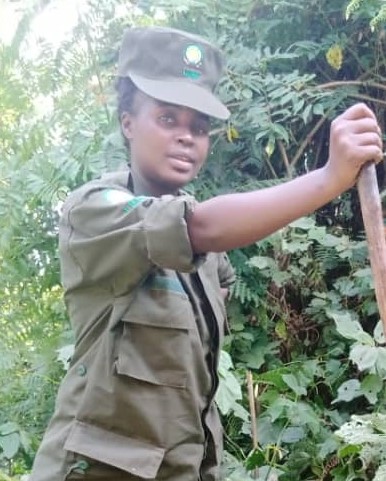 Innocent DusabeYezu ; Tracker Volcanoes National Park
I am Innocent DusabeYezu, a tracker in Volcanoes National Park, I have served different roles in the conservation area but nothing beats monitoring and studying mountain gorilla twin babies. I for three years monitored twin babies born in Hirwa family. It was an amazing and touching experience to see a mother mind two babies with the help of other group members especially the Dominant Silverback – just like the way humans devote so much care and attention to twin babies to ensure they all survive. In my life as a ranger, I have witnessed the devasting impact of illegal activities on the habitat and the wildlife for example between 2008-2009 we could remove between 100 and 150 snares from the park daily and about 10 bee-hives illegally planted in the park but the trends have greatly declined, thanks to the vigilance of rangers! I call up on all rangers to vigilantly monitor, report and act on any illegal activities that jeopardize the safety of the mountain gorillas and their habitat including poaching and wildlife trafficking.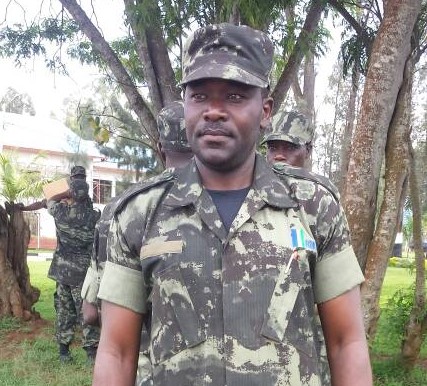 Anthony Tumukunde ; Tracker Bwindi Impenetrable National Park
I am Anthony Tumukunde, 32 years old and a tracker in Bwindi Impenetrable National Park. The last 6 years I have spent monitoring mountain gorillas have been so fulfilling. I love to check on the gorillas daily and know how they are doing and where they are since they range a lot sometimes, and to then finally report back to my supervisors about my findings. This is because the reports we make guide management on how to conserve and protect the apes better. My heart goes out to all the rangers who have faced life-threatening situations while executing this noble call and those in highly risky areas. Courage, my dears let us carry on for our work matters. We matter too! Conservation is incomplete without us!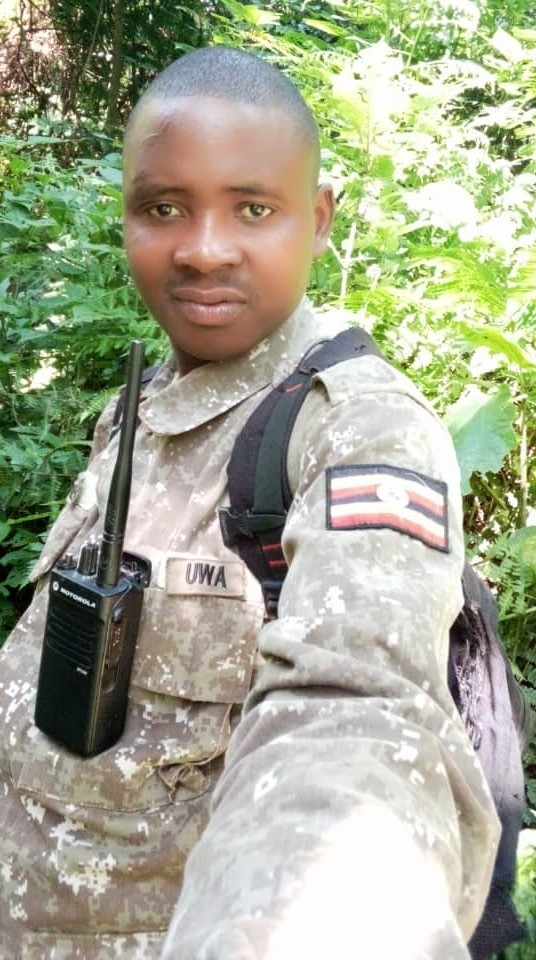 Bernard Tumwesigye; Head Tracker – Bwindi Impenetrable National Park
I am lucky to be the Head Tracker at Bwindi Impenetrable National Park. My day starts at 6:30am with trekking into the thick forest to monitor about 6 mountain gorilla groups on a rotational basis. I monitor their health status, group composition and behavior. This has been my way of life and work for the last 12 years. I am proud to know that my work contributes to their survival and safety. My happiest moment at work is watching the mountain gorillas' rest, socialize and groom; Because we conserve for generations to come we need to ensure that our actions as humans – rangers, tourists, researchers, park edge communities to mention but a few do not endanger the mountain gorillas in any way .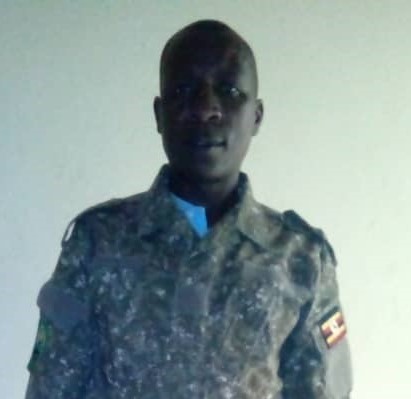 Musekura Jean Nepomuscene ; Tracker Volcanoes National Park
I am Musekura Jean Nepomuscene, 63 years old and a tracker at Volcanoes National Park in Rwanda. Having monitored gorillas for the last 30 years through the 90s ,I have learned a lot especially about the positive impact and contribution the work I do has on the health, safety and population increase of mountain gorillas. And this has inspired me to always do my best including encouraging my colleagues to do a good job as rangers. Through my work, I have been able to promote sustainable conservation and responsible tourism. Being a ranger is more than just a job, it is fun and a golden opportunity to know more about nature, the different wildlife out there and their contribution to the ecosystem.