Rangers: Going Against all Odds to Protect the Endangered Mountain Gorillas!
Blog | 28/07/21
Raised in Rubanda District adjacent to Bwindi Impenetrable National Park in Uganda, Bernard Tumwesigye knew at a very early age that conservation was his calling.
He often watched from a distance as baboons, chimpanzees and monkeys were peacefully escorted back to the park, and he could not stop admiring the rangers who did the job with such grace and zeal.
Aged 42 now, Bernard is living his dream, working as the Mountain Gorilla Head Tracker in the very park he admired growing up.
Bernard is one of the 247 rangers who have dedicated their lives to protecting the Endangered mountain gorillas in the Impenetrable park.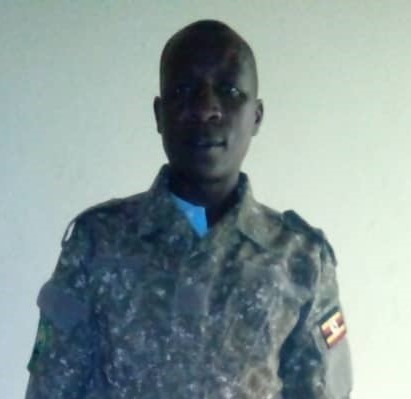 Rangers are the real-time foot soldiers who tirelessly navigate through the thick forests to monitor and patrol the park to protect the Endangered mountain gorillas. They search for and remove snares, report illegal activities that could destroy the habitat and endanger the gorillas and other wildlife. Rangers also play a key role in engaging communities in conservation and mitigating Human-Wildlife-Conflict with the aim of improving and maintaining good park- community relations.
Speaking of the vital role of rangers, Dr. Andrew G. Seguya, the Executive Secretary at Greater Virunga Transboundary Collaboration says, "As the sentries to the conservation estate our rangers play an important role of protecting our conservation assets. Working with surrounding communities to enlist community support for conservation and guiding us through these precious lands to see, enjoy and understand the balance of nature that has to be so dearly preserved."
The increase in mountain gorilla population and change of status from Critically Endangered to Endangered is a conservation success story greatly credited to the hard work and dedication of the rangers.
"Our work starts as early as 6:30am. We trek for more than 3 hours and spend at least 4 hours with the gorillas before we embark on our journey back to make daily reports on the day's findings," explains Bernard who monitors 6 gorilla groups on a rotational basis.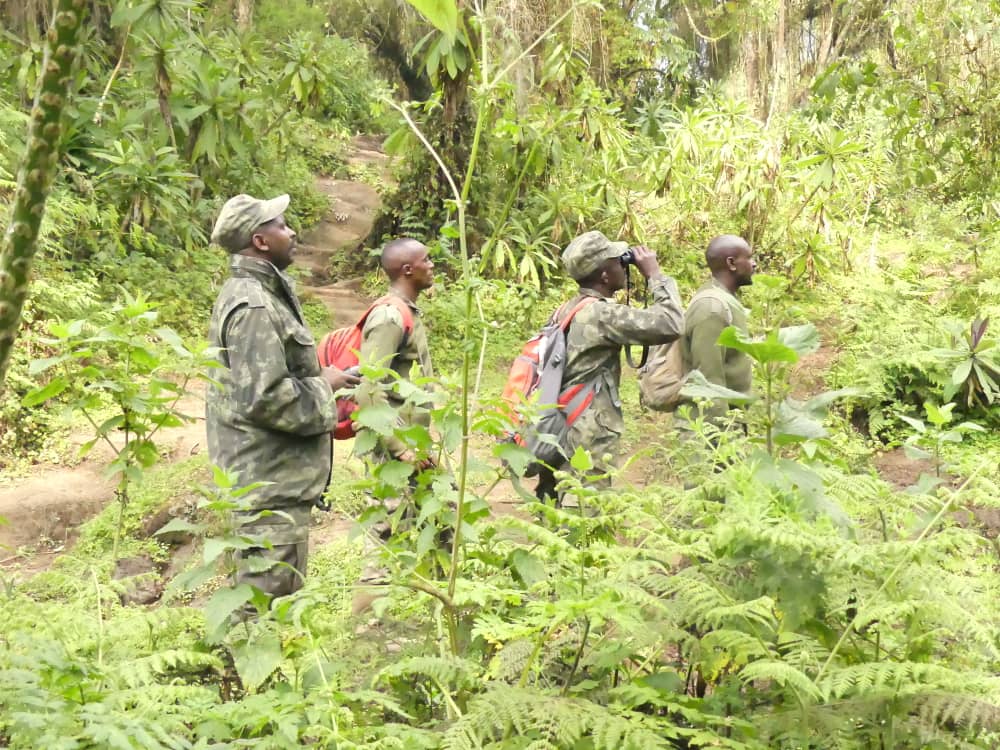 Monitoring gorillas entails an early check on gorilla nests to record the number of group members, a thorough check on the primates' feces to identify any health issues, and a physical check to know each individual's health status. Rangers are required to spend more time with the mountain gorillas to observe their behavior and report any unusual changes.
"Rangers are guardians of our wildlife gems that are a National heritage. They habituate gorillas as a conservation approach so that they can monitor and protect them better," says Nelson Guma, Chief Park Warden, Bwindi Mgahinga Conservation Area.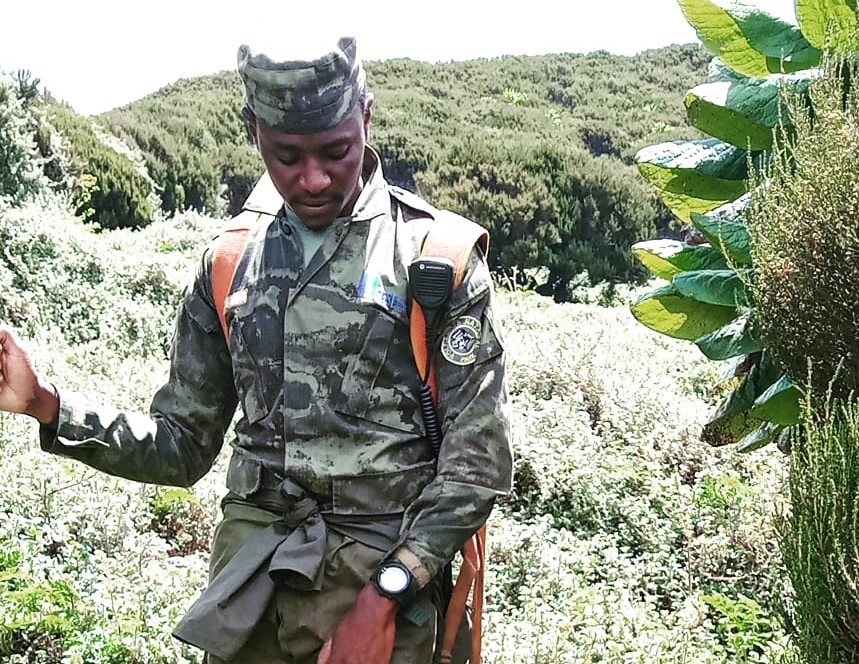 The work of rangers comes with lots of sacrifice and risk, as they put their lives on the line daily. In Virunga National Park, rangers' work under immeasurable risk. Virunga National Park has been under systematic attacks from poachers, rebels and other illegal groups. Many rangers have lost their lives while protecting wildlife, the latest case being in January 2021 where about six rangers were ambushed and murdered by armed assailants. Regardless of the risks, rangers are still passionate and motivated to conserve nature and the endangered mountain gorillas.