Road Construction Could Harm Mountain Gorilla Conservation,Tourism.
Blog | 14/07/21
Mountain gorillas play an important role in the economic development of the country and livelihood improvement of park edge communities however if existing conservation efforts are not frequently reviewed and strengthened the magnificent apes are likely to face extinction in the next 10 to 20 years.
Road construction through protected areas is now common in tropical and subtropical countries of course with serious consequences on their native biodiversity, including, physical disturbance, chemical pollution, noise and environmental degradation both during and after road-building. According to Tim Caro (Caro, Tim. et al., 2014) in the bio-diverse tropics road-kill mortality rapidly escalates in the aftermath of highways and even unpaved logging roads attract poachers into formerly pristine areas, extending mortality far beyond the road itself.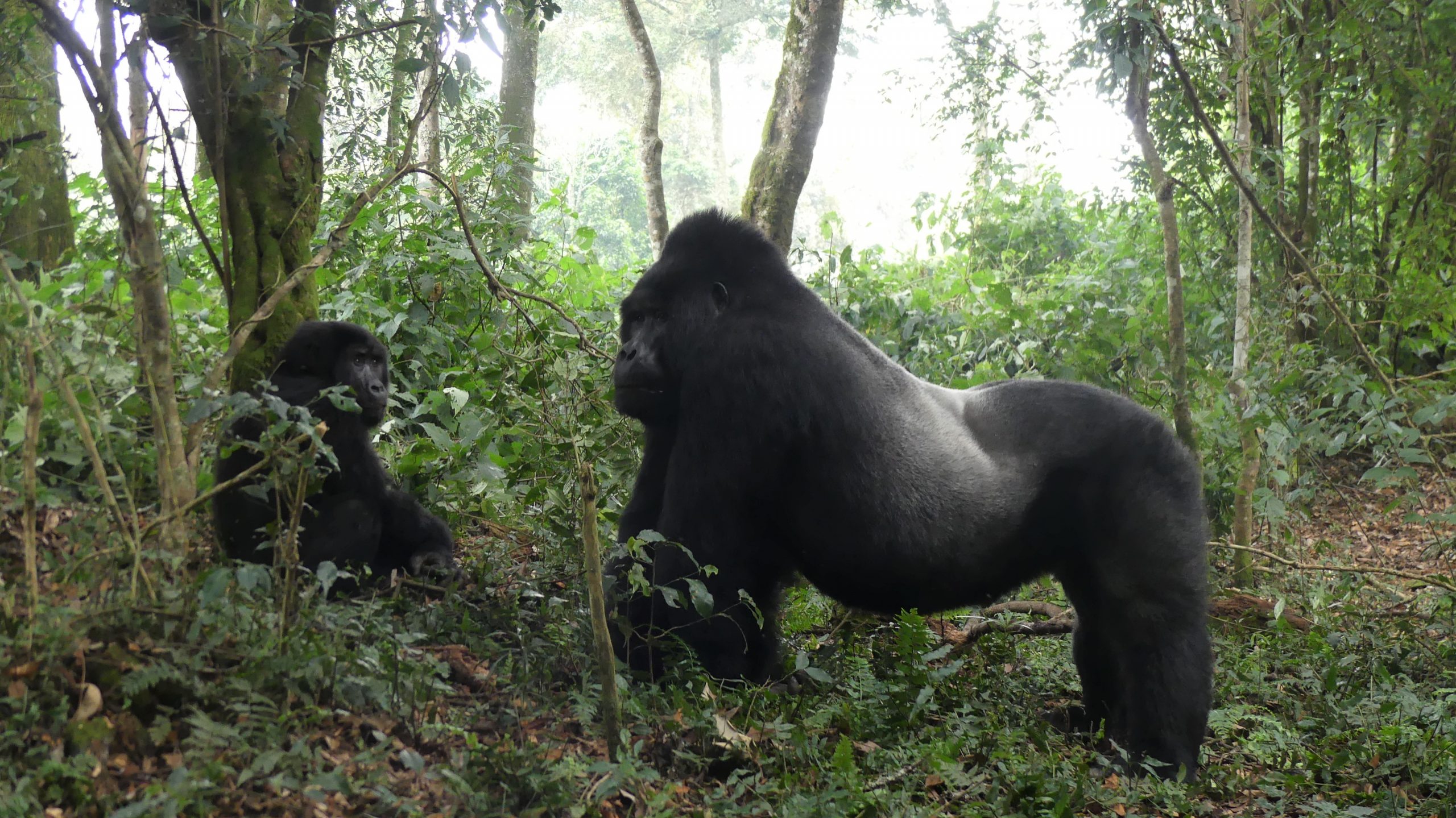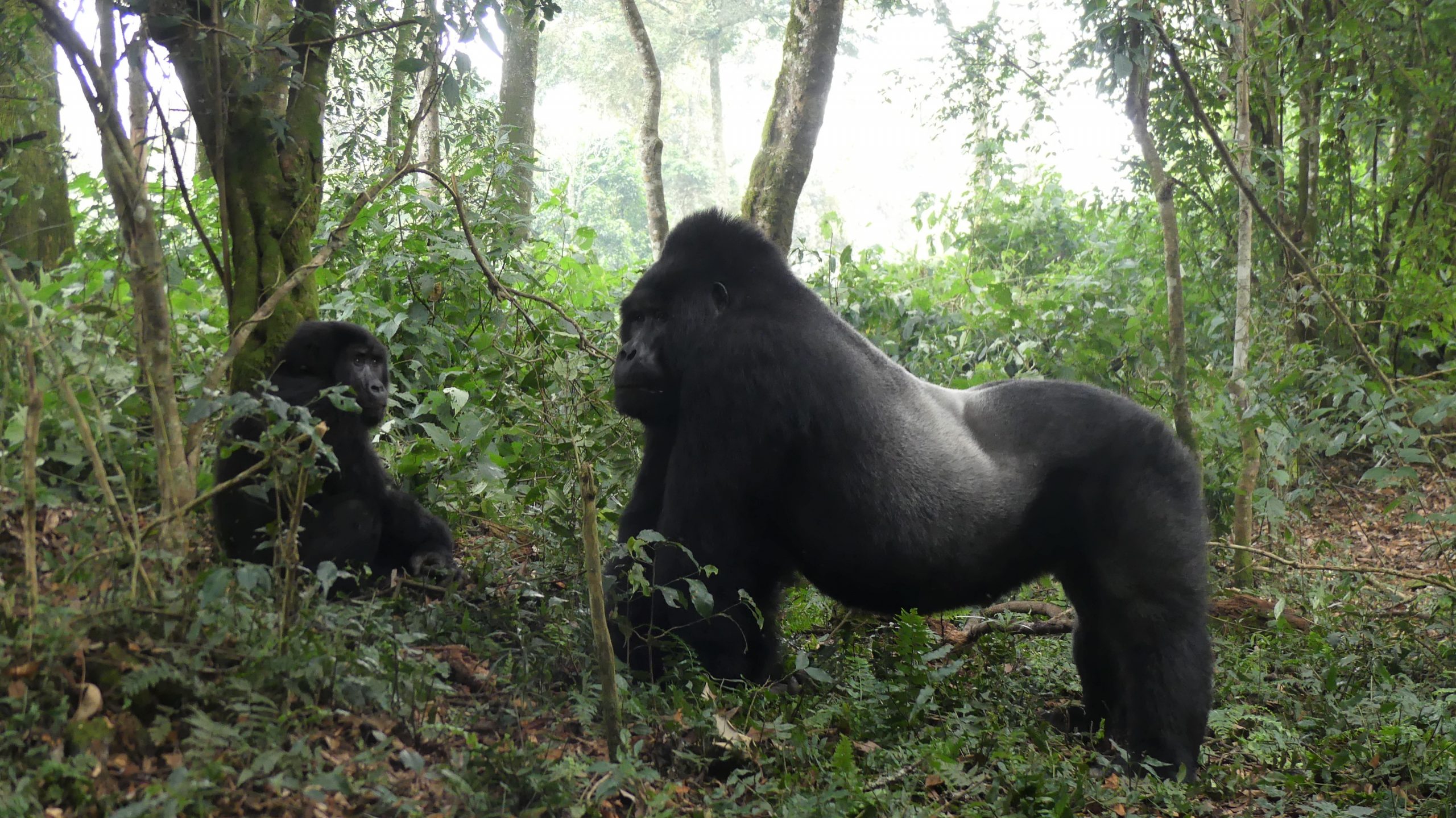 Whereas it is true that improving road access between park edge communities makes a significant contribution to local development, makes movement faster, comfortable and facilitates tourism in and around the park, it is important to note that it also causes devastating impacts on the environment. Needless to mention it fragments the habitat for endangered species like mountain gorillas. Some researchers argue that such roads adversely affect the genetics, physiology, behavior, abundance, and population dynamics of wildlife (Caro, Tim. et al., 2014) 'Compromise solutions between conservation and road building in the tropics'. Current Biology, 24(16).
The Daily Monitor in April 2021, published a story about the launch of the construction of
Nteko-Buhoma road expected to connect Kisoro and Kanungu districts through Bwindi Impenetrable National Park by Uganda National Roads Authority (UNRA) and the local community; while in September 2018 the New Vision (Daily Newspaper) also published a story indicating that Uganda National Roads Authority (UNRA) was set to improve tourism roads across the country (including Ruhija – Ikumba road that passes through Bwindi Impenetrable National Park) with the hope that this would improve tourism and boost the economy.
Bwindi Impenetrable National Park is a UNESCO World Heritage Site with ecological and associated socio-economic benefits that must be sustained and preserved. There is dire need to ensure that the proposed road projects, if pursued, will not disrupt and cause irreversible damage to the native fauna and flora of the area and what is considered to be critically important, and irreplaceable, habitat for the Endangered mountain gorilla, chimpanzee and other species.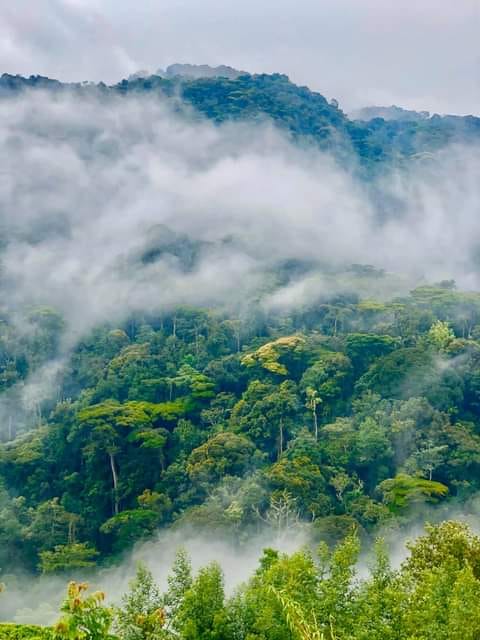 Constructing roads through the park will attract more people accessing the park and increase human populations settling around the park which in the long run poses a threat to conservation of the mountain gorillas as well as other wildlife and the habitat.
Until recently tourism had been seen to grow in Uganda, implying that road access does not limit the development of the tourism industry in Uganda and it is the supply of the product itself, being sensitive social great apes, which is intrinsically limited. The Government of Uganda should appreciate that Uganda's national tourism is strongly linked to international interest in gorilla trekking and causing 'damage' to Bwindi's gorilla-based tourism area could have eventual negative impacts on the tourism sector.
Alternative road options and Environmental Social Impact Assessments should be explored to minimize the potential negative impacts on the park. According to Mr. Nelson Guma the Chief Park Warden of Bwindi Mgahinga Conservation Area, an alternative route for Nteko – Buhoma road has been proposed at the park edge in Rushura. Mr. Nelson Guma suggests that a robust evidence-based Environmental and Social Impact Assessment (ESIA) for the alternative route should be conducted, and its recommendations duly followed to find a balance between conservation and development.
The recently launched Nteko – Buhoma road will significantly impact connectivity of Bwindi Impenetrable National Park with the contiguous Sarambwe Nature Reserve in neighboring Democratic Republic of Congo. This area is a known transboundary home range for the mountain gorillas, chimpanzees and other species, the ESIA and associated consultations should be conducted with this in mind, with the involvement of counterpart institutions and stakeholders in DRC.
Besides, infrastructure development the park also faces pressures from emerging industry operations that might not be compatible with the conservation of the forest and its universal value e.g tea factories operating in the neighboring communities and apparent gold mining in some surrounding villages, without stringent mitigation and monitoring in place these pressures can potentially cause harm on the wildlife and its habitat.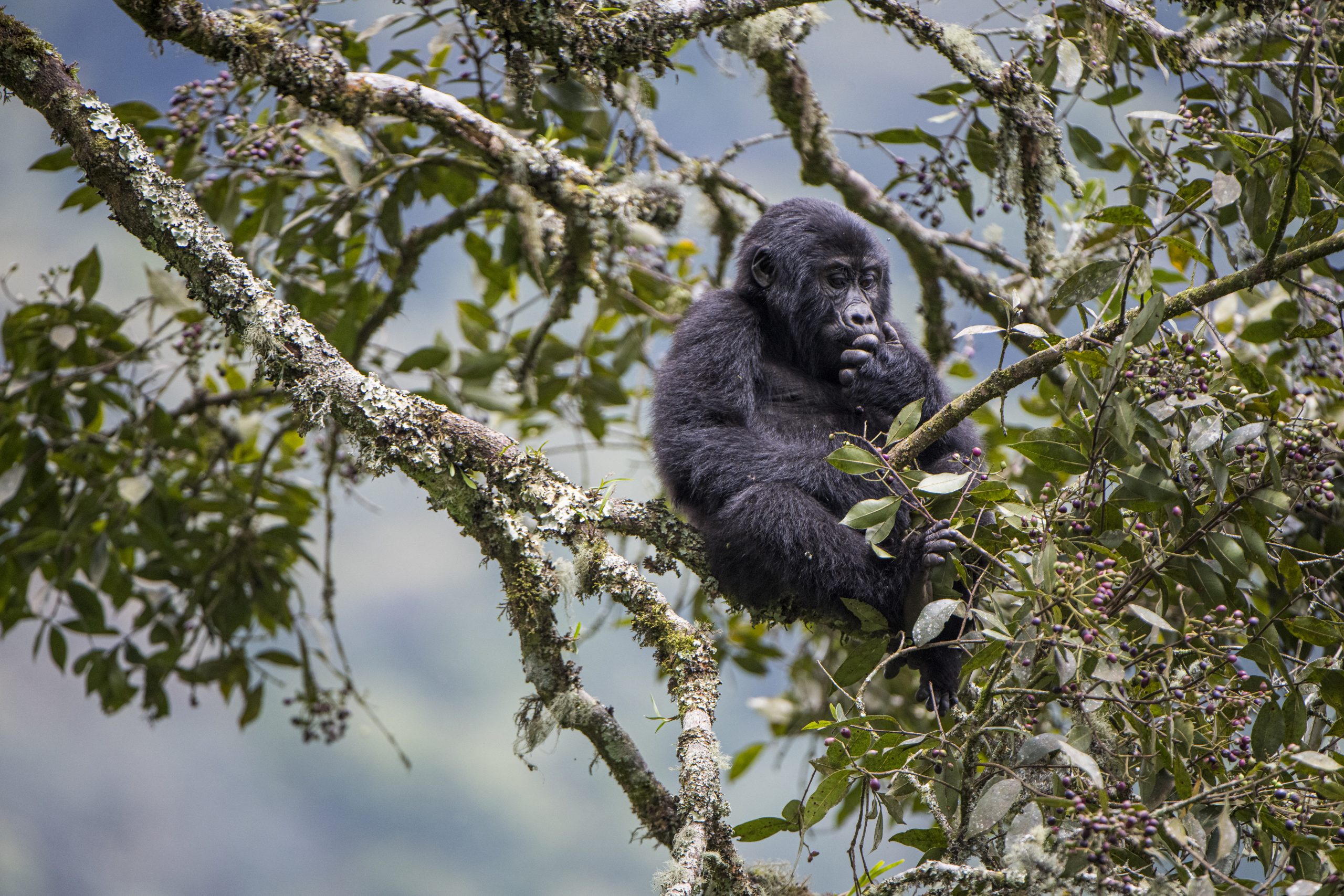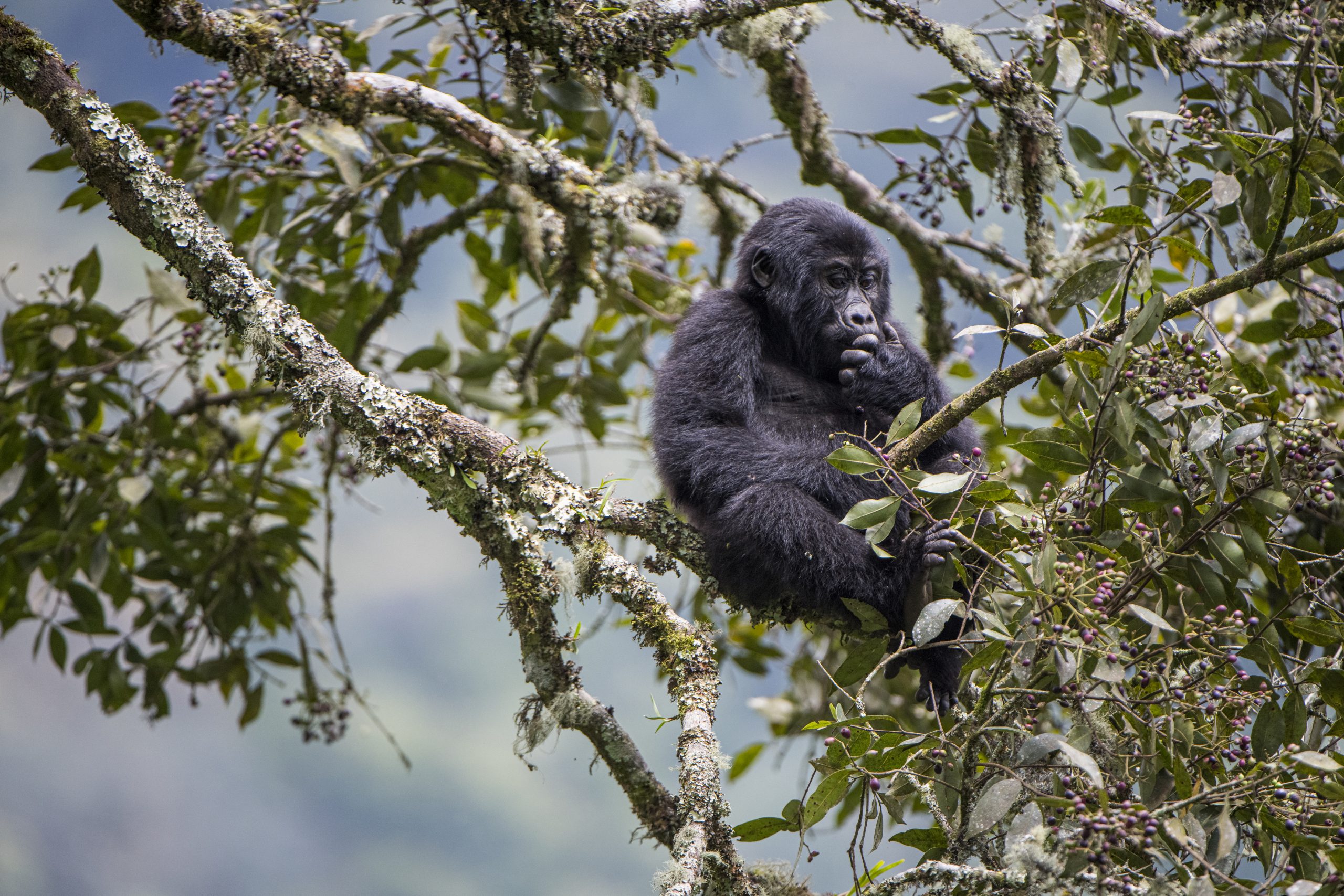 Commenting on the status of mountain gorillas, Anna Behm Masozera, former Director International Gorilla Conservation Programme says "Although mountain gorilla populations are believed to be growing and their status changed from Critically Endangered to Endangered by the IUCN's Red List, an improvement, they vulnerable to disease and changes in their environment." She continues, "Support for conservation must be cultivated and maintained among people living adjacent to mountain gorilla parks and development and improved services are not mutually exclusive with conservation. We need to find robust and innovative ways of meeting the needs of people and the forest ecosystem which sustains the mountain gorillas and other endemic fauna and flora."  
Conservation and development partners need to come out and support Uganda Wildlife Authority to conduct a total economic evaluation of Bwindi Impenetrable National Park to guide any infrastructure development in and around the World Heritage site and uphold the park's integrity.