Save The Date! Rwanda to Name 24 Mountain Gorilla Babies!
Blog | 27/08/21
Rwanda Development Board has announced that 24 mountain gorilla babies born over the past 12 months will be named on this year's World Gorilla Day. The 17th Gorilla naming ceremony (KwitaIzina) will be held virtually as a precautionary measure against Covid-19 and will be celebrated under the theme "Conservation and Sustainable Tourism – A Foundation for Future Generations".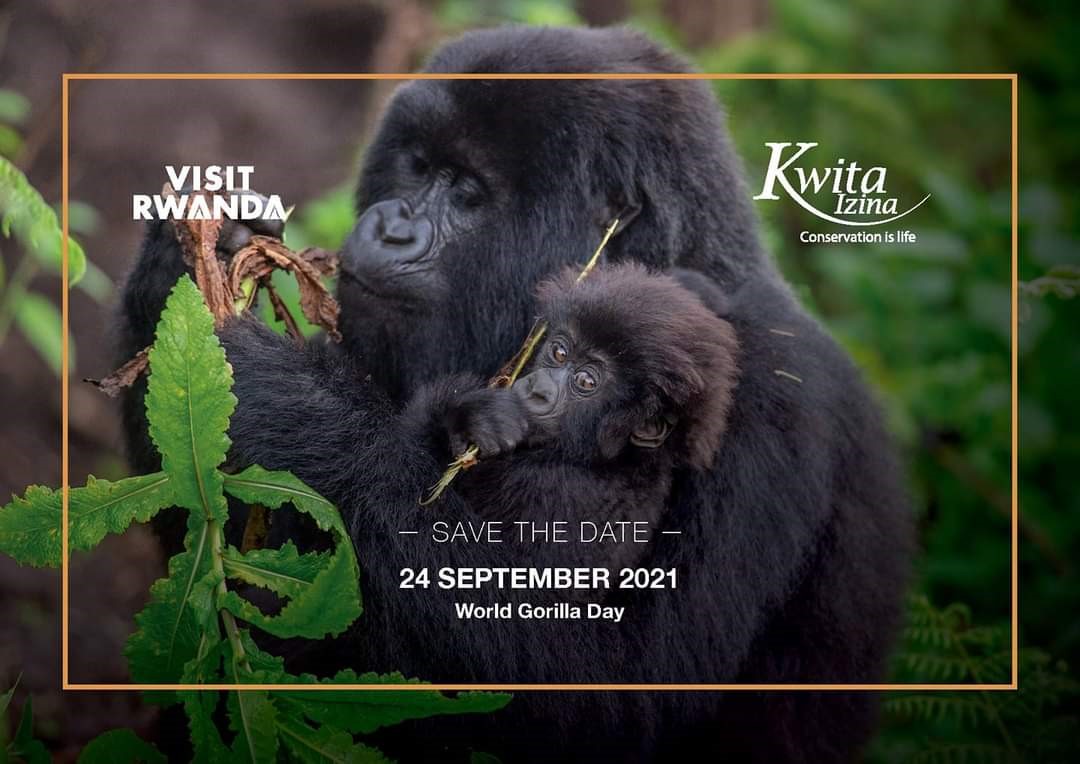 Derived from an ancient Rwandan tradition of naming newborns, the KwitaIzina "giving a name" gorilla naming ceremony was initiated in 2005 to raise awareness about the Endangered mountain gorillas and promote conservation measures to protect the primates. Since the inception of the flagship event in 2005, 328 baby gorillas have been named by global household names like; football players, movie actors, politicians as well as park-edge communities and conservation frontliners who protect these great apes daily. Given names become the gorillas' identity and aid in monitoring and tracking of individual gorilla health, behavior and movement patterns.
Rwanda's gorilla naming ceremony is held annually to celebrate new births, and efforts of conservation front liners including park guides, rangers, trackers, wardens and veterinary officers for their commitment and important role in protecting wildlife and their natural habitat.
This year's #KwitaIzina celebration will showcase Rwanda's conservation efforts, including the health of the mountain gorillas and the need to expand their habitat," says Ariella Kageruka, Rwanda Development Board Chief Tourism Officer.
The celebration will be the second virtual gorilla naming ceremony and will be broadcast through Rwanda's National Television and Visit Rwanda's YouTube channel. To follow the events of the day, subscribe to https://www.youtube.com/channel/UCy4OsQa8VfeoIMfxKRz_xIg and watch the colorful ceremony firsthand as it unfolds.