Vanishing Treasures Project Launched in Bwindi Impenetrable National Park
Blog | 13/06/21
Aimed at enhancing climate resilience of mountain communities, species and ecosystems by applying climate-smart conservation and ecosystem-based adaptation approaches in support of sustainable livelihoods and land-use globally, the Vanishing Treasures project has been launched in the Nkuringo buffer zone, Southern Sector of Bwindi Impenetrable National Park (BINP).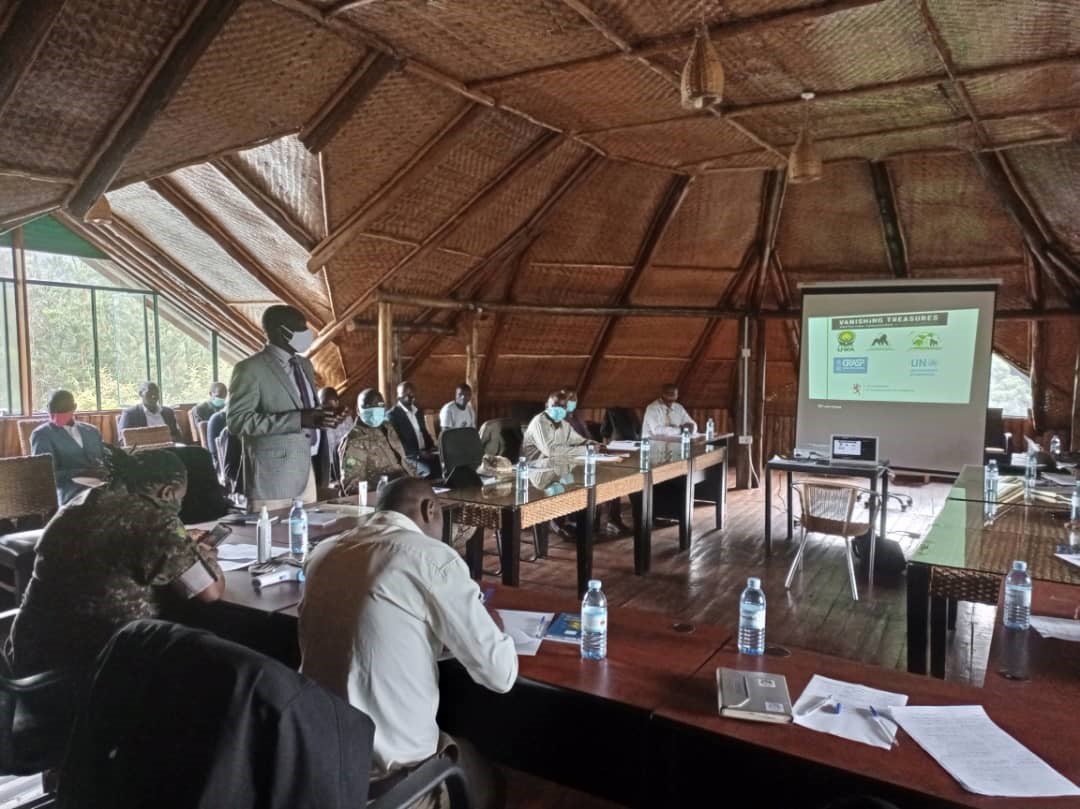 Because of the rampant human wildlife conflict incidences in the sector, the project is designed to respond to human-wildlife conflict, promote alternative livelihoods and mitigate the impacts caused by climate change and socio-economic pressures. Among others the implementing team will review the expired buffer zone management plan and develop a new management plan as well as support community livelihoods in the face of climate change.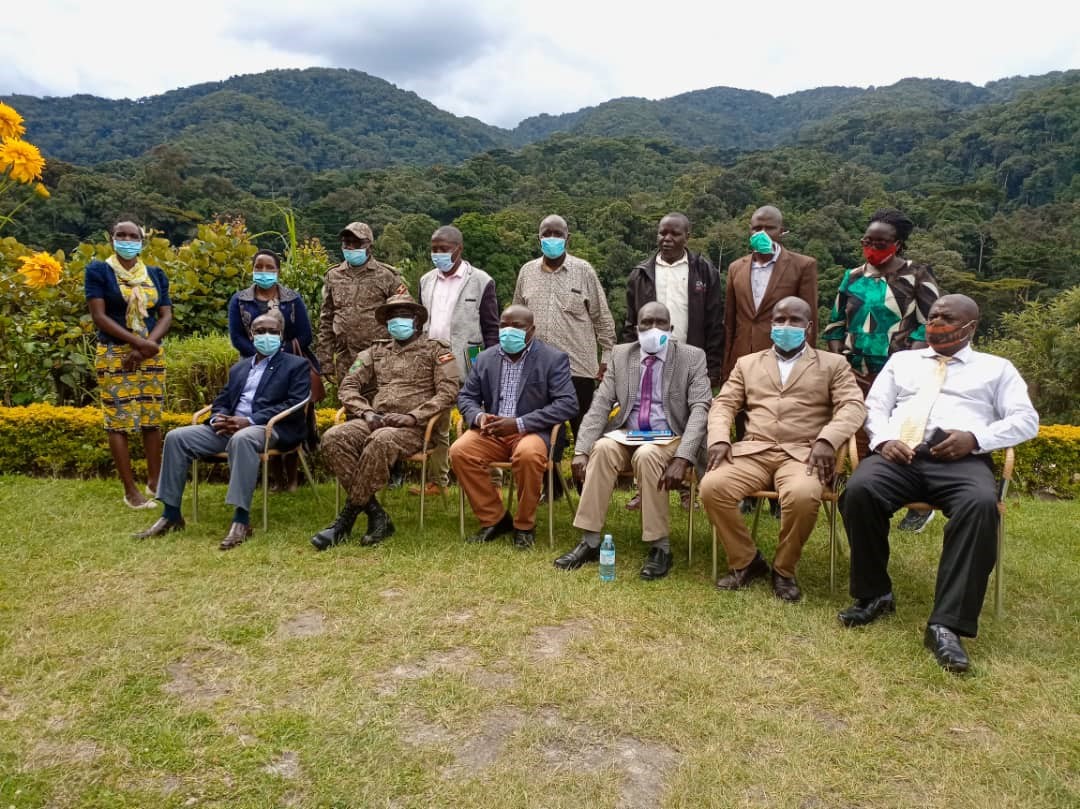 An inception meeting to kick start the project in BINP was conducted bringing together a cross section of partners including Kisoro district Local Government, Uganda Wildlife Authority, lower local governments, Community Based Organizations, Conservation NGOs and park edge community members. Speaking at the meeting, the Local Council V Chairman Kisoro District, Abel Bizimana expressed optimism about the project saying if all is implemented as planned the project will go a long way in improving community livelihoods, conserving the park and its wildlife and strengthening park -community relations. 
He commended IGCP and the funders of the project for being thoughtful of Bwindi Impenetrable National Park (BINP) and being concerned enough to work to restore the vanishing treasures of BINP. Vanishing Treasures Project is funded by the Government of Luxembourg through UNEP/GRASP.