WHY DOES IT MATTER FOR MOUNTAIN GORILLA CONSERVATION?
Blog | 24/09/21
Mountain gorillas are Endangered and a conservation dependent species. Because of their closely matched DNA with humans, mountain gorillas are susceptible to a wide range of human diseases, including measles, scabies, tuberculosis, common flu, and other respiratory diseases. First time exposure to an illness or virus that is relatively innocuous to humans can devastate an entire ape population. This is because they haven't developed the necessary immunity yet.
Respiratory illness is the second major cause of deaths among Mountain gorillas according to Dr. Benard Jasper Ssebide, Country Head Veterinarian, Gorilla Doctors. Dr. Benard reveals that ten years ago, infectious diseases were very rare among mountain gorillas. Unfortunately, they are increasingly common today. Could it be due to the increased exposure to human beings? Research indicates about 60% of the 1063 mountain gorillas in the wild are habituated for tourism. This is a significant portion of the mountain gorilla population exposed to humans daily.
In the past, captive western lowland gorillas in zoos contracted COVID-19 from asymptomatic keepers, first at San Diego Zoo Safari Park – https://www.theguardian.com/us-news/2021/jan/11/gorillas-san-diego-zoo-coronavirus and most recently at Zoo Atlanta-https://www.theguardian.com/us-news/2021/sep/11/gorillas-coronavirus-covid-atlanta-zoo. While there isn't any case of COVID-19 registered among mountain gorillas yet, the infection of lowland gorillas provides evidence that gorillas and other great apes can and do contract the novel corona virus disease.
"Infectious diseases like COVID-19 pose one of the greatest threats to mountain gorillas which share 98.4 per cent of our DNA. As mountain gorilla tourism picks up again after the pandemic-related halt, it's critical that visiting or potential tourists receive optimal support and knowledge to uphold best practices in visiting the great apes to ensure safety of the endangered species while having the best times of their lives," Says Wellard Makambo, Acting Director, International Gorilla Conservation Programme.
With Mountain gorilla population growing at 4% per year and tourism steadily re-opening to tourists in the region amidst the prevalent COVID-19 pandemic there is need to emphasise and reinforce gorilla friendly practices, including strict adherence to gorilla visitation rules and regulations to protect the Endangered apes and ensure their continued survival.
Explaining why it matters for mountain gorilla conservation, Dr. Benard says "the population of mountain gorillas is so low. Unlike other species, mountain gorillas have not yet reached their carrying capacity, so every individual life is important for the welfare and sustainability of the whole population."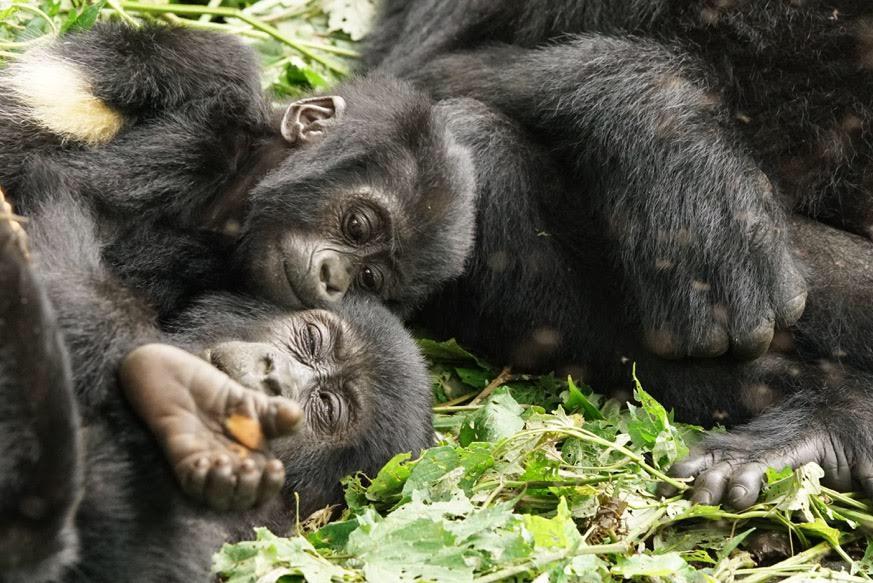 According to Tolbert et al. (2018) gorilla tourism generates significant revenue that fund park protection and management, and provides livelihood opportunities for communities adjacent to park boundaries
As we celebrate World Gorilla Day 2021, it is important to reflect on the continued safety and protection of these Endangered gentle giants, their economic value and contribution to the countries where they are found and to the park surrounding communities as well as the various tourism value chain players.
To sustain these benefits mountain gorilla tourism must be conducted in a responsible and sustainable manner. Range State Governments and park managers should reinforce the IUCN great ape visitation rules during treks while the rest of us pledge to observe the visitation rules and to support the park in securing the future for mountain gorillas. Taking the Gorilla FriendlyTM Pledge is a first step to ensuring this!
The Gorilla Friendly™ Pledge is an on-line awareness raising campaign aimed at encouraging all those planning to visit the mountain gorillas (and even those who are not!) to pledge to observe gorilla tourism rules during treks and to share their trekking experience after the visit through the Gorilla Friendly™ Pledge website https://gorillafriendly.org/pledge/
Sharing feedback on tracking visits provides the park with information that guides management decisions and helps the park to improve on practice over time.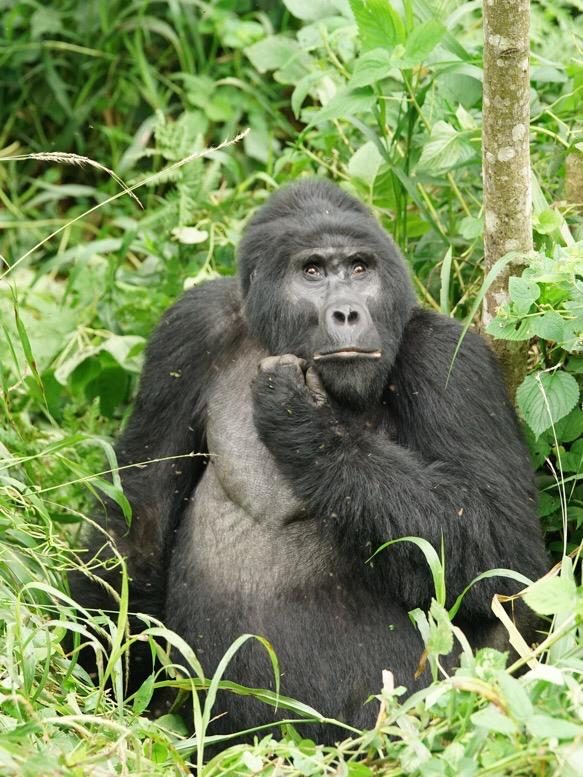 "If we all take the Gorilla FriendlyTM pledge we shall be able to protect the mountain gorillas better. There's no better time than now during this pandemic period. Do not contribute to their loss. Play your part, be a responsible tourist" says Nelson Guma, the Chief Park Warden of Bwindi Mgahinga Conservation Area.
Observing a safe distance (10 metres), wearing and disposing of masks properly during treks and refraining from visiting mountain gorillas when one feels ill or has been exposed to an infectious disease are amongst the gorilla visitation rules that can help minimise the risk of disease transmission and give the gorillas another chance to live and thrive.
If we want to conserve mountain gorillas for generations and sustain the conservation successes already registered including increase in their population and down listing of the species from Critically Endangered to Endangered by the IUCN, then responsible tourism must be at the centre of our conservation efforts.