Wrapping up W4Virungas Project
Blog | 14/05/21
Over the last three years, W4Virungas has invested about $2.8m in the Virunga massif and impacted the lives of the park edge communities in the Virungas. As the project comes to an end in Uganda and Rwanda, we appreciate the milestones registered including reducing conflict and increasing access to quality water at both household and community levels. About 14 communal and 575 household rainwater harvesting tanks have been given to the communities in Uganda and Rwanda. The provision of water in the community has contributed to the reduction of human presence in the park that has always been a challenge as communities frequent the park for water, posing a threat to wildlife especially mountain gorillas. W4Virungas also established and built the capacity of about 34 water user committees with the aim of empowering them to manage and use water sustainably.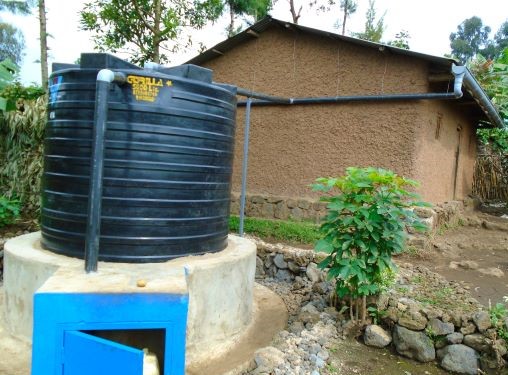 In addition to this, W4V in collaboration with the parks and neighboring communities strengthened existing Human Wildlife Conflict measures, for instance 38,100 erythrina trees were planted along the 12.7km stone wall stretch in Mgahinga Gorilla National Park and 1.2 km stone wall was reinforced with cement and sand while another 7 kms of dry stone buffalo wall and trench were renovated around Volcanoes National Park and a 2.5 metre high electric fence covering 3.5 kilometers was also erected along the Virunga National Park in the transboundary area of Kibumba -DRC. In a related development W4V's Integrated Farming Project (PIP) facilitated a boost in nutrition, household incomes and farm yields through Kitchen gardens and better farming practices.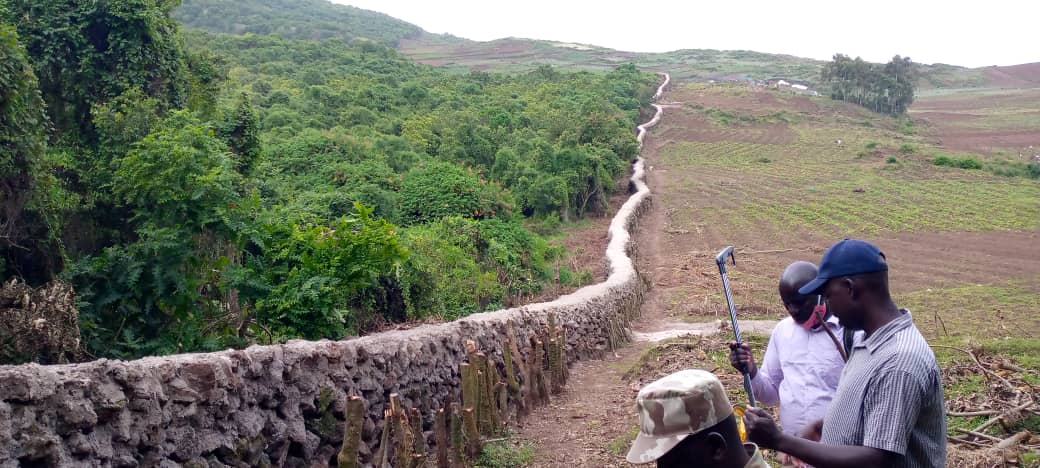 Commenting on the closure of the project, Regional Project Coordinator Leereveld Gertjan says, "We are confident that this project has enhanced people's livelihoods and improved farming practices and water supply. We owe the success to the population's eagerness to positively enhance their lives. Because of community ownership, we are positive that these achievements will be preserved". A couple of project materials (a short video, newsletter, photography) detailing the key milestones, success stories, lessons learned, case studies and challenges encountered are being developed to be shared with the relevant partners and stakeholders.